Blog

<< PREVIOUS | NEXT >>

Angels, Miracles and YOU.................

Sep 08, 2011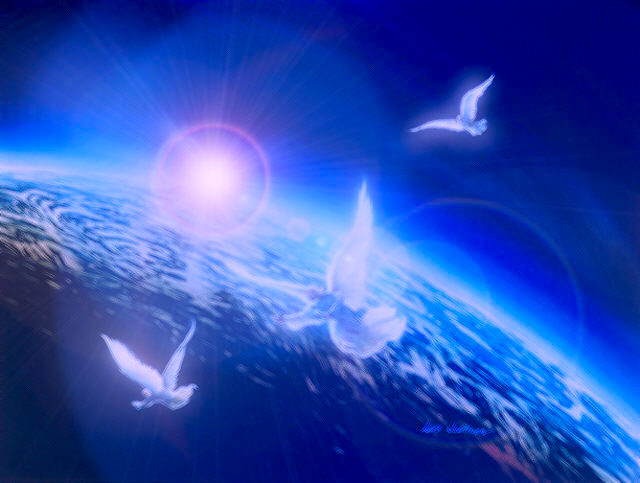 A new Scottish angel that has come into my life
(here in Holland)
and I had a mini chit chat today.
We went from my new venture, Kung Fu classes, to growing up in the Bahamas and lastly, the things I'm doing to try and help Susan. A few individuals have gone above and beyond. This splashes such a huge smile on my face, I've strained facial muscles I never knew existed!
Thank you, my sweet, generous and caring babies. You help me hold onto the pole of life that's greased down by a black sludge of villainous, self-involved decay which aims to keep me down…
But with you, I not only hold my position, I climb!
As we got into my little "test" to the world – to see how much it takes for someone to CARE and to help another - I began to breakdown.
All the frustration, the heartbreak, the cracks being opened in hope
and lack of the majority giving a shit, hit me. I know I might sound like a little 5 year old on the playground right now, but…HOW?!?!
I just don't understand those who can be informed of a situation and then walk away. I'm not asking for a handout. Just a few simple clicks. I could care less if everyone who joined my Facebook fan page D E L E T E D it once this was over.
I just want to see, the HEART of people banning together for the benefit of someone other than themselves. Other than their immediate family or friends. Doing it, just because.
Clicking "like" works as a stepping stone to a miracle. Another day of smiles, of loved ones, of life. You never know what a huge impact you can make, with just a few minutes of your time. Seconds even. Sharing this "campaign" adds more possible "likes" making your small stepping stones grow into mountains.
That's just my 2 cents for the day. My mind was blank until just a few hours ago. I didn't even think I'd have an entry for today. My time here in Holland has been amazing. Again, not for the physical location, but for the beautiful souls I've been blessed with. Roughly, I'd say I've got about 20 "sparks" all around me. Crazy huh??? Hard NOT to smile everyday when surrounded by so much greatness. So for now, here I stay as I know, this is where I belong for the moment. When it's time to "fly" again, as always…I will know.
Thanks for stopping in.
(Pictures of all my new additions to come soon)
Do something nice today, just because.
Make it a habit.
Trust me, one day you'll wake up with the biggest smile. It'll start in your heart, out through your veins, zapping out of your nerves and then, you'll just glow. Like a damn light bulb. And then, you can face the day, armoured with fulfillment and contentment.
It's a great shield to have.
I should know………………now go!
xoxoxo