Blog

<< PREVIOUS | NEXT >>

9/11 Anniversary Mentally TWISTED Children's Coloring Book.

Sep 02, 2011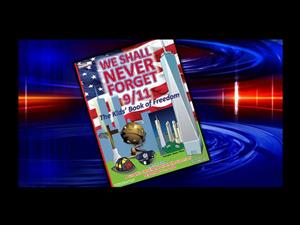 Came across the news of this new coloring book on the market.
A dear friend of mine in Portugal took the time to contact the American Embassy
for me to check up on ways around the 3 month Schengen Area visit limit.
She couldn't get much info as she isn't American.
What she DID get was a warning about wearing anything American
or Patriotic because of the "threat" in regards to Bin Laden's 10th Year Anniversary attack plans.
Yeah, that's me.
I'm a big ball of red, white and blue!
ha ha
It's the 10th Anniversary of 9/11.
I don't know my days, from my months usually,
(yesterday, I thought I was still in 2010)
so it was news to me.

Wow.
10 years huh?
Crazy how time flies.
I wonder if we can figure out how many WHACK jobs there are
per country cuz I sense that most of them reside
in the US.
Whoa.
K. Here we go.
Just googled serial killers and came across this list
http://en.wikipedia.org/wiki/List_of_serial_killers_by_country
You WILL not find the US on there.
You know why???
Because they have their OWN damn PAGE!!!
Check it and compare!
http://en.wikipedia.org/wiki/List_of_serial_killers_in_the_United_States#Unidentified_serial_killers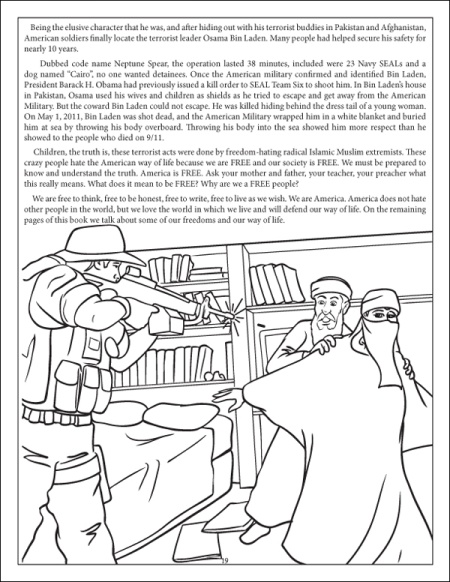 This is a page out of the "PG" Rated children's publication.
It's a recreation of Bin Laden's assassination.

Is this really the stuff you wish to taint the minds of our youth with?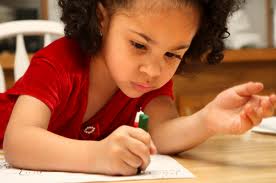 News report on coloring book.