Blog

<< PREVIOUS | NEXT >>

What happens when I decide NOT to drink...........

Aug 23, 2011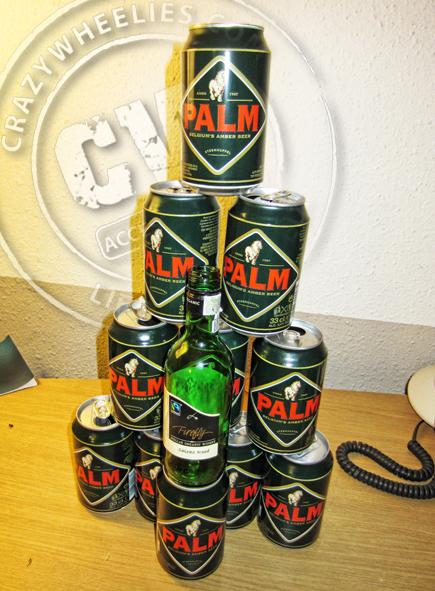 Drank with a few friends. ONLINE. Chatting til 3 or so AM
and watching a few documentaries.
Lifestyle of a popular gypsy.
Hotels, planes and the internet.
ha ha
"Popular"
I hate saying that. Let's say instead:
"A person who's acquired a good number of friends."
There.
Better.
I was good, even at dinner. First night with not even ONE D R O P.

Then, I dunno what happened.
It's the first time I made an effort to go to the market
and stock the fridge with beer.
They wouldn't leave me alone.
They kept staring at me and taunting me.

I didn't even give them time to CHILL properly.
LOL
**sigh**

1 beer $$ at the hotel = 1 ENTIRE $$ 6-pack almost!
I've been here 2 months.
You tally that shit up!
After this trip, I might have to start working the windows
of Amsterdam to finance my way back HOME!
:)
Guess I was subconsciously CELEBRATING my savings?

In my defense...
I left ONE can of beer untouched.
:)