Blog

<< PREVIOUS | NEXT >>

MARRY-Wanna???? Nah, I'd Rather Get a Divorce!!!

Aug 26, 2011

Yeah so...

WAS gonna hit up The World Photo Expo 2011 in Naarden
but packed shit up too tightly (timewise) and just got a bit stressed.

I don't DO stress.


(Public transport, buying tickets, debit card NOT reading, trans, trams...AHHHHH!)

So...

I decided to fuuuu-get-about it.

For some ODD reason, I thought about pot.

ODD, because I HATE the shit. EVERYONE around me knows.
Hate the taste, the smell and the high.


But, on this day, I thought it'd settle my frustrated head.

The Dutch lifestyle must be rubbing off on me.


FYI

It's legal here...

so no pouncin' on me you PIGGIES!

Coffee shop anyone???

(Sorry Nykya, I said I'd wait for you...but, needed the escape)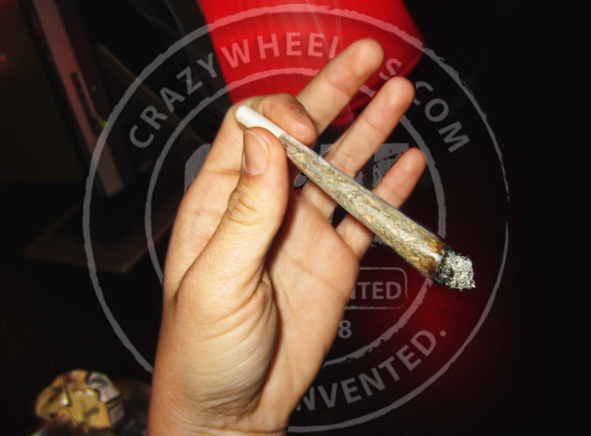 Unfortunately, it was the WRONG escape.
I had brownies in mind...
but the coffee shop only served hash and weed to smoke.
:'(
I reminded myself...
That...
I don't like the smell
the taste

OR
the high.
Ran to the nearest bar and downed a BUNCHA COLD strong ass beers
to try and rid myself of the HIGHLY irritable and "argh" high.
8.5%
Yeah baby. That's what I'm talkin' bout.

(Thanks to my Belgium husband, Dimitri, for the intro to this yummy delight)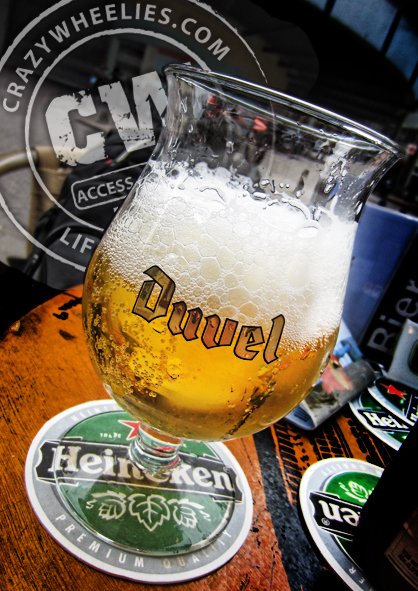 How many asses you got????
A bike for octopuses???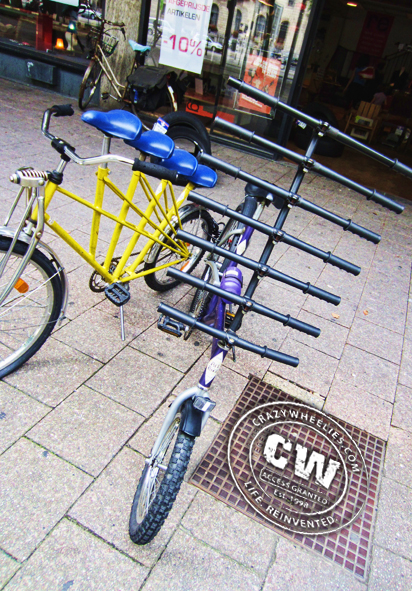 In EVERY bathroom, so far, in Holland.
(How I fund my life)
ha ha
**Keeping asses clean...across the globe! Bend over, let us WIPE YOU!**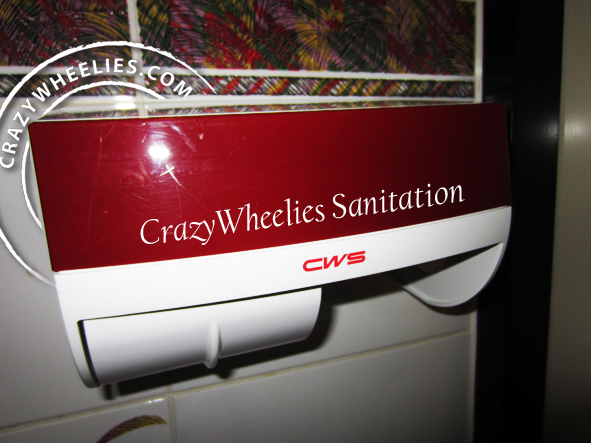 A SHOT of beer anyone?
Like, really. What kinda glass is THAT?????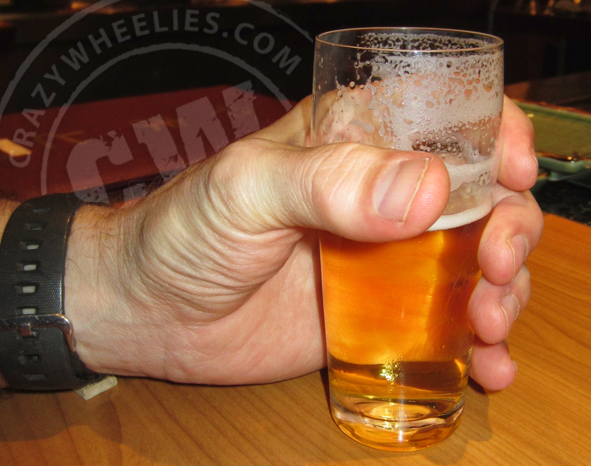 Gotta do the pinky toast with such a pewny ass drink.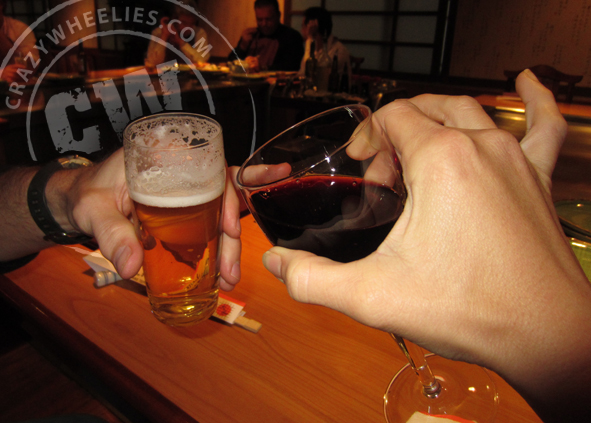 Ahhhh. MEJOR!!!!!!!
(Better, better)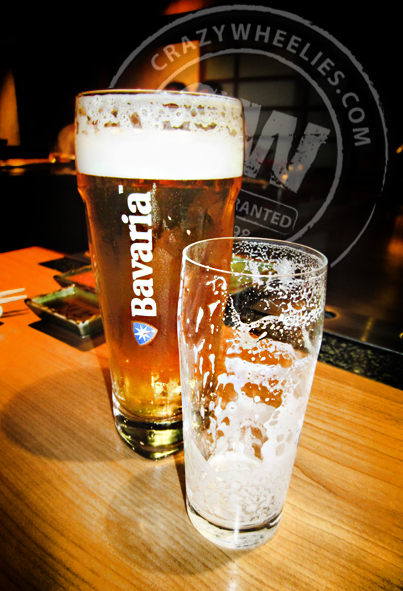 There you go. That's me for today. Still feeling a bit off.
I woulda been better if my mom didn't drunk call me butt-f-in-early this morning.
**sigh**
C'est LA VIE!

Snap shot of a video I took.
Wedding across from the outdoor lounge bar we stopped at.
I like it. Flames to (surely) welcome the BRIDE and GROOM
to HELL!!!!!
:)